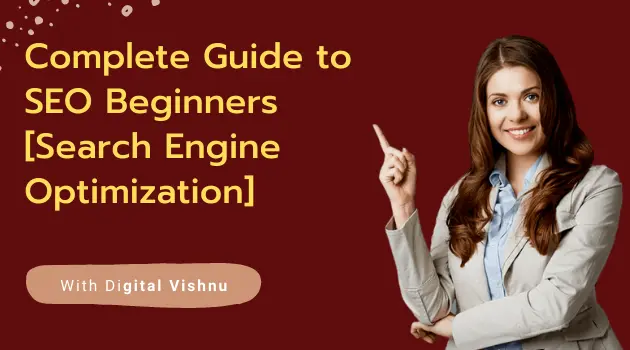 Complete Guide to SEO Beginners [Search Engine Optimization]
Complete SEO Guide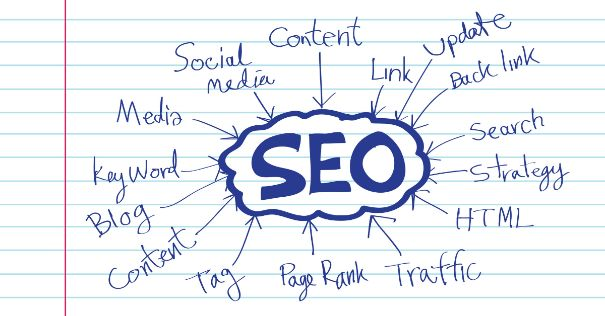 In this article, we will discuss the complete guide of search engine optimization. We will learn about what is search engine optimization, why should learn search engine optimization, when will do search engine optimization and how should do search engine optimization in an in-depth manner. I hope really helps everyone who starts search engine optimization. Let us dive in.
What is SEO?
SEO is a way of structuring content on your website so that it will rank better in search engines. It's an acronym for search engine optimization. SEO is a process of improving web pages and sites so that they are more visible to search engines like Google, Yahoo!, and MSN.
SEO is an ongoing process that begins with developing a site map and then continues with the continued development of the website's content and using tools to assist in repairing broken links, timings of pages loading to be optimized through bandwidth utilization, checking for page errors such as 404 (page not found) or 403 (access denied). There is also great importance in ensuring there is no duplicate textual content. There are many other aspects too.
SEO is not about tricking search engines. Its main goal is to ensure that your website is accessible to search engine spiders and that the information they gather about your website is as accurate as possible, and relevant to what readers or searchers are looking for.
The primary goal of search engines such as Google and Yahoo! Search—remember Yahoo! launched a web directory service in '98? They've abandoned it now—is to provide users with the most relevant results possible.
Everything a search engine does aim towards this goal. When you use the Internet, you're looking for specific information. You're looking for facts, people, places, and things.
The search engine is built around this concept of gathering relevant content on a topic that you are searching for. SEO is about making sure your website has the best chance of being included in these results pages. These pages are referred to as search engine results pages (SERPs).
To make it all easier to understand, here's an example: Let's say that you go online to research a new MP3 player. You want to find out which one is the best buy for your money, and what features it has that make it better than others on the market.
Read More: Why Everyone Obsessed With SEO Glossary For Digital Marketing
What is SEO Optimization?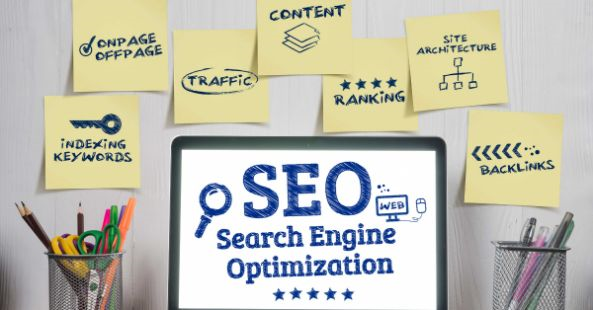 SEO optimization is the process of improving the ranking of a website or a web page in search engine's unpaid results—often referred to as "natural," "organic," or "earned" results.
Normally, the higher a site appears in the search results list, the more visitors it will receive. SEO optimization is not a complicated affair—there are many simple methods that can be quickly employed to increase the number of visitors to a website.
In addition to improving one's ranking in search engines, SEO optimization may involve both internal and external link building. Search engine optimization is often associated with website development for its ability to bring in large amounts of traffic through improved rankings in SERPS (search engine result pages).
When executed properly, these efforts should make you more visible and top-of-mind for relevant customers searching through Google or other platforms.
What is on-page SEO?
On-page SEO is fundamentally the art of understanding and presenting relevant content on a webpage in such a way that it can rank well for search engine queries. On-page SEO is often a shared responsibility between webmasters, content writers, and designers.
It is important for content on a webpage to be concise and to the point, while at the same time being extensively researched and based on the topic of interest.
It's also important to embed keywords in HTML code appropriately so they can be picked up by search engine crawlers – this is called "on-page SEO". On-page SEO helps users find the best information on time and can potentially increase ad revenue.
As you might have guessed, this is not an easy thing to do. You also need to keep in mind that other people want to rank well on search engines, and you have to work with them as well. After all, they're your customers!
On-page SEO is very much a part of site development. It's not enough to just slap keywords onto a page and hope that something works out. Quite the opposite, it's a lot of work.
What is On-page Search Engine Optimization?
On-page SEO, also known as on-site SEO, is the art of optimizing your site for search engines. By making sure your site is as attractive as possible for search engine crawlers, you'll have more visitors looking at the content on your site.
You can then use these visitors to help make sales and increase traffic to your main target pages and ultimately to your site overall. On-page SEO isn't just about keywords – it's about creating an attractive layout that will keep readers coming back for more.
"SEO" stands for Search Engine Optimization, and is simply the practice of making sure that your website is attractive to search engine crawlers. (Crawlers are scripts run by the major search engines that crawl through the web and index content.) The goal of SEO is to make sure your site comes up in as many searches as possible and at the top of the results.
If you've ever been searching for something online – say a local restaurant or plumber – you'll know how important it is to have your website come up on those results pages. So even though On-page SEO can be a difficult process, it's well worth it.
What are the benefits of On-Page SEO?
On-page SEO is an important part of SEO, and you need to focus on it if you want your website to be found online. There are many advantages to focusing on On-Page optimization, but these three are definitely the most important:
You'll increase your site's traffic. One of the main goals of On-page is to increase site traffic. The more people visit your site, the more potential customers you have for your products or services. And increasing traffic ultimately increases revenue.
You'll improve your conversion rates. On-page SEO has a very tangible impact on the success of your company – with on-page optimization, you'll increase your conversion rates and decrease bounces (or "bounces" is the technical term for people who leave your site without completing their purchase. Consider it "those who do not click from search results and have no intention of completing a purchase").
You'll present relevant information to customers. On-page SEO will help you present exactly what your visitors need, and ensure they can get what they want faster. And that, in a competitive online world, is something your customers will appreciate.
What are the goals of On-page SEO?
The first and most important goal is to get your site found by users. Site visitors are the best leads you can get! Some other goals include:
Conversion optimization (making sure you can make sales and improve your conversion rates). Improving user experience with relevant content of interest to them. Improving relevance through backlinks and increased traffic to your site! (Getting people to link to your site from other sites!). Allowing customers access to the relevant information they need.
What are some examples of On-page optimization?
Many different elements can be optimized for on-page SEO. These include:
Title tags: This is the most important On-Page SEO element, and a great place to start. Use your main keywords here. The title tag is the first thing a user sees in search results, and it must be catchy and relevant to your site.
H2 Tags: This is an important area for keywords as well. Again, make sure you use what you think will get you the most traffic. Avoid using too many H2 tags.
Keywords: Your main keyword should be in the first paragraph of your page. Remember that you can also optimize for other words as well (don't forget keyword variations!). Limit the number of keywords on your pages to 10-12 per page, and make sure they're in context.
Alt Tags: Here's another important place for keywords. Avoid using too many alt tags, and make sure they're relevant to the page.
Meta Description: This is important because it's used by Google to show up in their search results listings. It should be between 150 and 160 characters and should contain a description of your site as well as your main keyword(s). Don't stuff it with keywords, and try to keep a natural tone. Google also provides a list of "Dos and Don'ts" for writing meta descriptions, which you can find here.
Layout: One of the best things you can do is to use customized templates in your site design. This ensures that your content is always relevant, up to date, and that you're not using out-of-date design elements left over from when your website was first created. Also, consider the spacing on each page (keep it consistent), and make sure your site isn't too cluttered (there should be space between blocks).
How does on-page SEO work?
So what can you do to improve your site's On-Page SEO? There are several ways to do it, but they all have the same goal: make sure that your site's content is optimized for its users. It will use the right keywords and phraseology, and it will be grouped correctly so that it's easy to find when search results are shown. It should also be easy to understand and should address a problem relevant to the user.
On-page SEO isn't an exact science – while many elements need to be considered (such as title tags and H2 tags), not all of them must be taken into account when you're making changes. Make sure that you're not going off in search of the perfect keyword stuffing your site with, and instead focusing on providing useful information for your users.
You may find that it's important to focus on some areas and to ignore others. For example, if you're a web designer, it probably makes sense to put your main keyword in H1 tags, because this will be the top spot for search results.
However, if you're a natural health expert or a popular blog writer writing about diet and healthy living tips, your H2 tag will likely contain the most relevant keywords.
When optimizing your on-page SEO you will want to ask yourself a few simple questions. Which keywords and phrases are you using? Are the most important ones repeated often enough throughout your site? Will people understand what your site is about when they look at it? If someone has the problem you're trying to solve, how easy will it be for them to find the information they need on your site?
Rather than focus on just keywords, think about what content is relevant and valuable, and then make sure that it's search engine friendly. You might want to focus on creating great content for your site and worry less about SEO optimization.
Read More: Top 10 Chrome Extensions For Digital Marketing And SEO
What is off page SEO?
Off-page SEO is an important part of a successful advertising campaign because it helps your business grow and remain visible. It's the use of different methods to get people talking about your company on social media, blogs, forums, and more.
Off-page SEO is different from on-page SEO or even off-site SEO. It's the process of getting people to talk about your business on a variety of different websites, blogs, directories, social media sites, etc.
You can get people to talk about your business on different websites by:
Using tools to track results and statistics such as blog comments or social media shares.
Using tools to find the best places on search engine results pages (SERPs) would be beneficial for you and your business.
Writing a blog post that will get attention from search engines or other publications where the readers are relevant for your business.
Creating a responsive website that will convert people to go to your site or click on links.
Using social media sites to get people talking about your business.
Using your website to get people talking about your business.
Connecting with other sites, publications, and individuals that are relevant for your sales and advertising goals.
Before you put time and money into creating an off-page SEO campaign you should make sure the customer audience that would benefit from the campaign would actually come to your site.
The name of the game is conversion rate optimization (CRO) which means getting customers through the door so they make a purchase or fill out a form so they can be added to a newsletter list or opt-in list.
Another goal of off-page SEO is to use different tools to track results and statistics so you can make decisions about your campaign based on what the results are. You can use keyword tools, backlink tracking, social media analysis, etc. to decide how well your campaign is going.
When it comes down to it an off-page SEO campaign should always help get customers through the door and if that's all you want for a campaign to be successful you can pick up other businesses along the way.
Here are some off-page SEO tips:
Off-page SEO
Search engines help you get exposure for your website. Use search engine optimization tools to rank the keywords where you want to be rated.
Create a responsive website that will convert people to go to your site or click on links.
Create social media profiles for people who want to talk about your business on Twitter, Facebook, and LinkedIn so you can get the latest information from them.
Use blog posts that will get attention from search engines and other publications where the readers are relevant for your business.
Make sure your blog focuses on backlinks and is content designed to help customers make a purchase decision.
Use tools to track statistics to see which keywords are getting results.
Off-page SEO can also be a part of SEO if you're not getting the results you want from search engine optimization and other methods. For example, if you're trying to get more traffic to your website you can try on-page SEO as well as off-page SEO.
The key is that your on-page and off-page SEO should work together in unison rather than at completely different times or in two completely different strategies.
Make plans right now where you will use the best off-page techniques like blogs, directories, social media sites, etc., and then you can begin optimizing your site to get the results that matter for your business.
Read More: Scope Of Digital Marketing & Career Opportunities In India
What is Youtube SEO?
The YouTube search engine optimization is the process in which a given video's ranking on YouTube is increased, usually by optimizing videos for the keyword phrases people are searching for.
This article will highlight the tips, rules, and tools for Youtube SEO. It will also provide some videos which are pretty helpful in SEO.
There are several current search engine optimization techniques for YouTube videos. They include:
This approach has one principal advantage: its effects are almost immediate, as the video is not on the site and is therefore unaffected by the changes. This approach does not require too much work, but it requires time.
This strategy consists of improving the rank of your video within YouTube itself. It consists of optimizing the video, its description, and tags to make it more identifiable among other videos. YouTube SEO can be considered as an extension of regular SEO; thus we will cover both approaches to optimize a video for a keyword phrase that is searched for on YouTube.
Search engine optimization allows attracting a large number of visitors from all over the world, who will be able to see the video and even watch it. It is therefore a very powerful method, which can be used both for small-scale optimization as well as for massive optimization.
An important element in search engine optimization is keyword research. This must be done before beginning the SEO campaign. We will guide you in this process by giving some tips and rules, and we will present to you some tools that can help you find useful keyword phrases for your video:
An important step is the expansion of your audience by including new countries from which people visit YouTube. This can be done by using the "Global Channels" feature. The easiest way to do this is by using the auto-suggest feature with the keyword phrase you want to optimize your video for in one of the search engines, such as Google or Bing.
Another step is to submit your videos to relevant categories so they are also visible when people search for a given keyword phrase in those categories.
A third step consists in getting some publicity on other sites and blogs that deal with the same topics as you, or even on social media sites such as Facebook and LinkedIn, which are good ways to attract people with similar interests to your video, thus increasing its popularity.
A fourth step is to optimize the description of your video to expose it better in search results. This is a very important step since most users do not watch the videos that are listed in search results but rather read their descriptions.
A fifth step is to add some tags related to the keywords you want to optimize your video for. This is important because YouTube shows several videos related to a single keyword phrase when we search it, and these videos are separated by tags; tags can increase a video's exposure significantly.
Finally, a word about tracking visits, views and conversions. To do this, you must have access to the statistics of your videos, a feature that is not yet available for all users. In the current version of YouTube (version 2), it is possible only to track views and clicks; there is no way of seeing the number of people who have viewed your video. However, this feature will be available soon.
Read More: Top 7 Reasons Of Study Digital Marketing Course In 2021
What are SEO Tools?
Google Analytics, Google Search Console, Bing Webmaster Tools, and SEMrush are all examples of SEO tools. There are many other tools out there to help you with your SEO. This article will take a brief look at some of them.
SEO Tools can be divided into 3 categories:
Basic tools,
Intermediate tools,
Advanced tools.
Let's go over each one in detail so that you know what to expect from each type of tool. Keep in mind that these SEO Tools can be used for either Google or Bing websites, depending on their respective popularity and market share.
Basic SEO Tools
Google Analytics is the most basic of the SEO tools. Using Google Analytics, you'll be able to track your most important metrics like traffic sources, keyword rankings, and conversion rates on your website. It's a great tool for understanding how people are finding your site and what they're doing once they're there.
Google Search Console is another basic SEO tool used for monitoring your search engine rankings and performance. Using Google Search Console or Bing Webmaster Tools, you can submit a sitemap to help search engines understand how to crawl and show pages on your website more effectively. You can also use Search Console to submit a Sitemap to Bing.
Another basic SEO tool is Screaming Frog SEO Spider Tool. This site crawler is designed for professionals who want to audit their website. Using this tool, you can crawl any website and gather data on what pages exist, where they're located, and how well they're optimized for search engines. It's an especially valuable tool for beginners looking to get a lay of the land.
Intermediate SEO Tools
Intermediate SEO tools are a step up from the basic tools above. These tools automate some of the work involved in monitoring your SEO and then presenting that information in an easy-to-understand way.
SEMrush is a great choice for intermediate SEO tools. It's both affordable and feature-rich. Using SEMrush, you can analyze organic and paid search performance, track rankings for multiple keywords in multiple countries on different search engines, and compare your performance to competitors in the same vertical. You can also use SEMrush to spy on competitors' backlink profiles.
Advanced SEO Tools
Advanced SEO Tools are the best of the best when it comes to SEO tools. These tools are designed for professionals who don't want to settle for anything less than the best results possible.
Some of these tools even automate advanced steps involved with SEO like link prospecting or content audit automation. The cost of these tools is usually on the higher end, but if you have the budget and you want to see your site's traffic soar, then they're well worth it.
For many businesses, SEO is a necessary evil. It's an important part of getting customers to your website, which in turn helps your business grow itself. But SEO can be complicated and time-consuming which means that some businesses spend a lot of money paying for hire SEO firms to handle their marketing needs.
However, most firms don't really know what SEO experts are doing for them or how effective they are being so it's hard to tell if they're getting their money's worth out of the firm that they've hired.
Read More: Top 30 Video Submission And Sharing Sites In India 2021
What is SEO Course?
SEO is the acronym for Search Engine Optimization. SEO courses can teach you how to improve the rankings of your website in search engines, such as Google and Bing, to make more people find it. Search engine optimization is the practice of improving your website's visibility in the search engines' natural or un-paid results.
SEO courses can be intensive, with many hours of study. However, many online courses are available that offer more affordable and easier to fit into a working schedule option for people who want to take SEO courses online.
What might you learn in an SEO course?
If you enroll in an SEO training program that is accredited by the Better Business Bureau, you will learn how to give your website the best chance of being found by potential customers using search engines. You might also be taught how to optimize your website text for your target keywords and use other strategies to reach the top of search engine rankings.
In addition, you may be taught about social media marketing. Social media sites such as Facebook and Twitter provide an additional avenue for promoting products or services online. An SEO course can familiarize you with these sites and teach you how to set up accounts and create posts that bring more attention to your website or blog.
What are the prerequisites for an SEO course?
Students in an SEO training program may find it helpful to have an understanding of HTML, which is the language used for creating websites. In addition, some SEO courses may require students to have basic knowledge of how to use a search engine. By installing a search engine toolbar in your web browser, you can see how the search engines view your website.
For example, if you want your website to be found by users looking for information on "How to make chocolate chip cookies," then you could learn what keywords people are using when they type that phrase into Google or Bing. You could then add those keywords or terms to your website's text.
What are the pros and cons of taking an SEO course?
The pros of taking an SEO online course include the convenience of completing lessons at your own pace, instead of in a classroom setting. Another advantage is the flexibility to learn at home because many courses are designed for students who have full-time jobs and other commitments.
An SEO training program can also help you learn how to use social media sites such as Facebook and Twitter to promote your website or blog. A third benefit is that learning about search engine optimization can give you new skills or improve upon existing skills that may help you get a better job or advance in your current career.
The cons of taking an SEO course include the cost, which may range from $100 to $1000 depending on the length of the program and the provider. Some courses may require you to purchase additional materials or software.
In addition, you should be prepared for a high level of interactivity because most SEO training courses require students to complete online quizzes and participate in online forums.
What questions should you ask when looking for an SEO course?
When you are comparing SEO training programs, you should always evaluate each one based on these three questions: What is included? What is not included? How much does it cost? Some providers will offer a free trial period to help ease your decision-making.
This free period allows you to determine whether the program is appropriate for you. Some reputable providers offer a money-back guarantee, which helps to ensure that the program will be beneficial for you.
What makes SEO course different from other types of online courses?
Online training programs can include the following topics: SEO, social media marketing, or web design. However, these programs may differ considerably in terms of content quality and length of time to complete the course. For example, an SEO course might last up to a year, while one in web design might span two months.
What is the best way to choose an SEO course?
The best way to choose an SEO training program is to perform a thorough online search. Ask yourself a few questions: Which provider offers a money-back guarantee? How long does the program last? What are the reviews for the provider? Look at some recent ratings and reviews.
Ask other users of that provider for their suggestions. You may also find it helpful to ask your friends, family members, coworkers, and previous clients about their experience with that particular training provider.
Online training programs can vary considerably in quality so it's important that you choose a program that is reputable and has high ratings from previous students.
Read More: Top Free SEO Tools List 2021
What is SEO Service?
SEO services are a type of online marketing that helps internet users find products and services. SEO service will typically be by a company that hires specialists known as SEO experts to help optimize, or improve, the visibility of their websites. There are many different types of SEO services offered by companies such as link building and social media management.
A typical SEO service can cost from $500 to $5,000 per month for the best results. SEO services typically focus on websites that get traffic from search engines such as Google and Yahoo but there are also specialized services offered to maximize the visibility of e-commerce websites.
SEO services can be used to increase an existing website's ranking on search engine results pages (SERPs) or for increasing the number of links between a website and others on the internet.
There are also SEO services that focus on the social media aspect of websites like Facebook and Twitter. These SEO services help companies increase traffic to their websites through social media by using sites like Pinterest and Instagram.
By using these types of SEO services companies can focus on their targeted demographic more quickly which will increase customer retention, customer loyalty, and overall sales.
SEO services offer companies the opportunity to improve their ranking on search engines while also helping to increase social media buzz for a company's products and services.
SEO may be most commonly used for increasing traffic from search engines but it can also be used to draw traffic from other online sources as well. By utilizing SEO services companies can create an online presence that will grow their business and increase customer loyalty and sales.
SEO services are divided into two categories that include on-page SEO or off-page SEO. On-page SEO is the portion of a website's code that includes product information, descriptions, reviews, prices, and pictures.
Off-page SEO is the portion of a website that is not on the actual site, for example, a website's backlinks or incoming hyperlinks. The majority of SEO services focus on off-page SEO because they directly impact how well a website will rank on search engines.
SEO services are important when trying to market a company online because they help companies rank higher in search results. Website ranking is very important for a company's success because it gives potential customers an easier way to find and contact a company.
By using SEO services companies can create an online strategy that will help them get more traffic and sales from their website without having to spend countless hours trying to figure out how to do it themselves.
Read More: Top 100 Free High DA PA PDF Submission Sites List For SEO
What is Yoast SEO?
Yoast SEO is an award-winning WordPress SEO plugin that helps you optimize your site for search engines. It's a free, simple, yet powerful tool that improves your SEO. You can use it to improve your site's metadata and easily link to social media. Yoast SEO also provides an in-built content analysis tool that gives you feedback on the optimization of a text.
The plugin has been translated into more than 40 languages by volunteer translators from around the world and offers great features such as advanced page analysis for usages of keywords and synonyms, suggesting improvements for images with captions or ALT attributes, detecting duplicate content, providing a sitemap generator for better indexing by search engines. The plugins also allow you to easily add Yoast SEO to WordPress multisite network.
This plugin is a functionality plugin made by the developers of the Yoast suite (mainly one man). The developers don't work full-time on this project neither do they have enough money to be able to do so.
There are no ads in any form, the only purpose of the plugin is to help you gain traffic and be successful on search engine result pages. That's why we ask you for a super small fee of $1 (US) per site if you make use of our premium features.
Which SEO Techniques are Popular?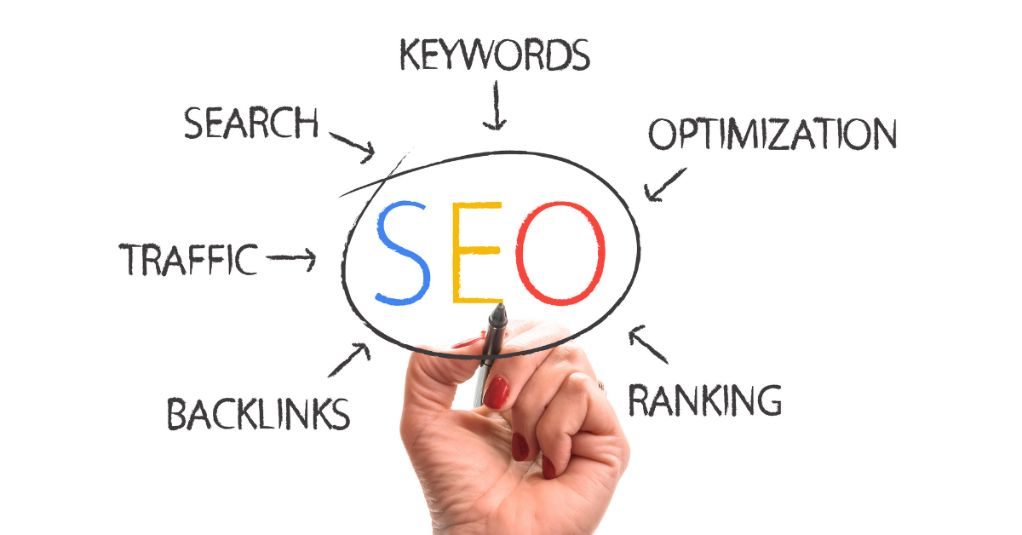 The most popular SEO tricks in town are On-page Optimization, Content Marketing, Social Media Marketing, and Keyword Research. But before you start doing anything, first figure out which of these techniques aligns best with your business and goals.
On-page Optimization: This could be anything from adding an XHTML coding to get the most out of your SEO, to simply making sure that you have a sitemap. Either way, this involves taking care of any coding matters that are required for search engines to index your site properly. There are a lot of tools available online that can help you with this – both free and expensive (remember to research before you purchase).
Content Marketing: This is actually where it all begins; get blogging and start creating content that is optimized for SEO. You can also use this tactic to get exposure and build authority around your brand name. There are many platforms available online (i.e., Blogger, WordPress, Tumblr…) where you can start creating content for your site.
Social Media Marketing: This is a relatively new trend in marketing and has become very popular. It involves using social networks to get exposure for your brand and products. This is easier said than done as it takes time to build relevant relationships with followers who are interested in your brand.
However, spending time on this should be much more worthwhile than spending money on it. Social media can be used to build brand awareness or promote sales; both may be necessary depending upon the business model of the company.
Keyword Research: This is a technique that involves finding out the keywords that your customers are searching for on search engines. You can do this by observing what terms people are using when searching for things similar to yours or by using tools that can help you get started (i.e., keywordtool.io).
Other notable SEO techniques to watch out for include: Reputation Management, Link Building, Content Syndication, Domain Parking, and Business Listings. These techniques involve getting content online and getting people to find/visit your website where they can browse through every page on it.
This is one of the most basic ways to gain customers and traffic online, but it takes time and effort to make it work.
Read More: Free High DA PA DoFollow Business Listing Sites List In 2021
Which SEO Plugin is Best for Word Press?
There are many things you can do to optimize your website for search engines to generate more traffic. One of the best, and most cost-effective ways to do this is by using an SEO plugin. There are many out there, but which is the best of the bunch? Let's take a look at what each one has to offer.
Popular SEO plugin for Word Press:
Yoast SEO
All in one SEO
Rank Math SEO
SEO Framework
Page Authority
The SEO Framework is probably the most popular plugin for WordPress. It has over 4 million downloads with a perfect 5-star rating. This plugin allows you to optimize and customize your site to boost your search engine results.
It also has a massive number of additional features such as social media integration and more. The SEO Framework is compatible with all WordPress versions out of the box.
Yoast SEO is an exclusive plugin developed by WordPress Themes which has over 3 million downloads. It comes with an array of different features; however, it is lacking in comparison to the other two plugins discussed here.
There is a good reason for this: Yoast can only be used on paid themes, whereas the SEO Framework and Page Authority are free plugins for every WordPress site. Due to this lack of flexibility, Yoast gets lower ratings than the other two plugins discussed here but still has a 4-star rating as it does offer many useful features.
Page Authority is a paid plugin based on SEO. It was developed by On Blast on-page SEO and has over 350,000 downloads. Page Authority makes use of the same technology which is used for the website optimization service on Blast On-page SEO.
This plugin is very powerful, however, due to the limited number of features and additional costs, it gets a lower rating than the other two plugins discussed here, however still has a 4-star rating with excellent reviews from users.
Which one should you choose?
After reviewing all three plugins thoroughly it seems that the clear winner is The SEO Framework. It gets more ratings and more reviews than either Yoast or Page Authority and in my opinion offers a better feature set than both.
Page Authority is a great plugin and if you want to pay for the features, it is a great option, however in my opinion the free SEO Framework offers more value for money.
Read More: Free High DA PA DoFollow Social Bookmarking Sites List 2021
Which SEO Include Duplicate Content?
Duplicate content on the web is an ongoing issue. It may be caused by people copying and pasting content, poor SEO practices, or out-of-date internal linking. Duplicate content should be avoided by all marketers and website owners. This article discusses how to detect duplicate content and what you should do about it.
The first step is to identify the specific problem on your website by using Google's Webmaster Tools tool. Once you have that information, you will know where to start fixing the issue as well as who else to ask for help if needed.
This article also discusses different methods for detecting duplicate content, including software tools like Screaming Frog or Similarity index and manually checking a site with a browser tool like Firefox's Tamper monkey extension or Chrome's SEO Toolbar plugin.
What is duplicate content?
While it is possible to have a lot of different, unique web pages that are essentially the same (for example, every product on a site has its own unique webpage), there are also many instances where you may end up with two or more pages that seem nearly identical.
The issue arises when search engines index your website and see these duplicate web pages as multiple pages of content. Some duplicates are caused by inaccurate cataloging by search engine spiders, but you can also cause your own duplicates through bad SEO practices.
When Google sees these types of duplicate web pages, they will only choose one webpage to be indexed for ranking purposes, effectively rendering the other versions irrelevant. In addition, Google will remove the content from the duplicate pages and prevent other search engine crawlers from indexing them.
Are there any SEO benefits to duplicate content?
There are no SEO benefits to having duplicate content, but it is important that you do not let it happen on your website. This is because you could be penalized for having duplicates of content in the search engines, and your website could become less visible in search results as a result. To avoid this problem altogether, it is important to take steps to prevent duplicate content on your site.
How can I detect duplicate content?
There are several different ways that you can detect this type of issue on your site. Luckily, Google has released a webmaster tools tool that allows you to view and fix duplicate content issues.
However, these tools are somewhat flawed because they only identify major duplicates rather than smaller ones (which can often be very hard to find). If you are looking for a more accurate way to detect duplicate content on your site, I recommend using the method detailed in this article.
This method entails using a crawler that will automatically check your site to see if there are any duplicate web pages. There are different tools you can use for this, and I have provided an overview of these tools below.
Screaming Frog: This is a well-known tool that is quite simple to use. It also gives you a lot of data about the URLs it crawls. It is possible to filter out duplicates while using this tool, so you can figure out which duplicate web pages are causing the most problems on your website.
Similarity Index: This tool spiders your website and then generates an index with what it sees as duplicate pages on your site. In addition, it also generates a list of pages that are similar to other web pages on your site. You can export this information into a CSV file, and then you can filter out the duplicate and similar pages in Excel. This is a great way to get a visual representation of which duplicate content is most problematic.
Open Site Explorer: This is a free tool from Moz that will scan your website and then generate an Explorer report for the site. It will show you the number of instances of duplicate content on your site, as well as any duplicates or near-duplicates that are found within your website's Topical Trust Flow.
HitTail: This is another effective tool that crawls your website and then generates a list of duplicate pages that it finds. It will also show you duplicate content, as well as many other related content items. You can choose to export this information into a CSV file, which helps sort and filter the data.
Web CEO: This is a web-based SEO platform that allows you to spider your website and see its structure in an easy-to-use interface. You can then use this tool to look for duplicate pages on your site, and it will create links with any similar pages. You can also export this data into a CSV file.
What can I do to prevent duplicate content?
The best thing you can do to avoid duplicate content on your site is to ensure that you are always using the latest and greatest SEO practices. This includes regularly updating your internal linking, making sure that you are not duplicating content in the URLs of HTML files, and ensuring that you are not using outdated or broken HTML coding.
If none of that is working for you, it may be necessary to get help from an SEO consultant who can help fix these issues for you. The issue with duplicate content is that it hurts both search engine rankings and site performance for visitors.
Read More: Top 50 SEO Interview Questions And Answers
Which SEO is known as Technical SEO?
The term "SEO" is an acronym for search engine optimization, which is a marketing technique that uses various methods to increase the number of visitors to a website. There are two major types of SEO: technical SEO and organic SEO. Both are equally important, and a bad implementation will destroy any chance for a site to rank well in SERPs.
Technical SEO is all about the technical process behind improving your site's performance on search engines and providing it with better content. It emphasizes stabilizing the website and optimizing content.
Organic SEO is all about the popularity of your website with people. A company may be very popular on Twitter, Facebook, or Google due to their great customer service and social activities, but if no one visits their website, they can't rank for SERPs. Therefore, they won't be able to grow their business either.
Any SEO company worth its salt will follow both of these types of SEO to guarantee that your site performs well in SERPs and gets maximum traffic directly from search engines.
Here are the 5 different types of technical SEO:
On-site SEO: This deals with all the pages and links on a website to ensure that they are user-friendly and can be easily crawled by crawlers such as Googlebot, BingBot, etc. This also looks for bypasses or security leaks in the website.
Off-site SEO: It involves linking your site to other websites that are relevant to the subject of your site. This means that you need to find sites that are either owned by your company or have similar contents as yours. After finding these sites and setting up the canonical links, you also need to check whether they're indexable by search engines. This is important because you won't be able to rank well if your website is not visible in SERPs.
Social Media Marketing: If you're looking at building a brand name and want people to know about it, then social media marketing should be a part of your marketing plan. Creating and promoting content on social media websites, sharing information with other people via social channels, and offering free or discounted offers are the best ways to market your brand.
Content Marketing: This is all about the creation and sharing of valuable contents for the good of your website. Remember that your goal is to place your website in SERPs as a leader in the industry, so you need to work hard on getting maximum traffic from search engines. A lot of companies start out but very few succeed at it. What you should do is create content that's worth sharing with your target audience. The goal is to increase the visibility of your website and keep it there.
Link Building: This is all about getting backlinks from other websites and putting them on your website's URLs to help improve its SEO. There are various ways of link building, such as writing reviews on relevant websites, guest blogging, etc. You may want to think about hiring an external PR agency so you can get some marketing campaigns done for free or cheap compared to the cost of a full-blown PR campaign if you do it yourself.
Read More: Instant Free Image Submission | Photo Sharing Sites List 2021
Which SEO Tool is Best?
The best SEO tool for you is the one that can help you. If you're looking for a tool to make web pages rank higher in Google, you'll want an SEO tool that's compatible with the search engine algorithms.
On top of that, you'll also want a tool that helps the most legitimate and ethical companies convert more leads. Here we've compiled a list of 4 SEO tools with quick pros and cons to help you figure out which one is best for your goals.
Quick Overview:
1) Ahrefs – PPC tracking and advanced features available only to subscription members such as heat maps.
2) Moz – URL profiler, inbound link checker, and more.
3) Majestic – Rank tracking and history features for the keyword of your choice.
4) SEMrush – Keyword research, PPC data, etc. updated every few seconds for all websites tracked by the tool.
1) Ahrefs:
Ahrefs is the top SEO tool for keyword tracking, backlink analysis, and more.
Pros:
Personalized alerts and notifications: This tool allows you to track your keywords for SEO. You can track hundreds of keywords at once to see if your rankings are improving or declining. Ahrefs will also send you personalized notifications via email or push notifications so that you can respond quickly to fluctuations in rankings.
Website monitoring: You can use this tool to monitor your website's Google rank, Alexa rank, and page load speed. You can track your website's stats daily or weekly on an easy-to-read graph so that you can see how your SEO is progressing over time.
Keyword research tools: You can also use Ahrefs to find keywords that are relevant to the niche of your choice (or any niche at all). Simply input the type of content/product you're looking for, set the search engine, and click "search." You'll instantly receive a list of relevant keywords, along with their search volume and competition scores.
Webinars: Ahrefs conducts a free webinar every week that will walk you through everything from PPC to social media and content marketing. You can also find helpful articles about SEO in their blog.
2) Moz:
Moz's goal is to help you do your best work, so they've developed tons of tools to help with your SEO. Some of these tools include keyword research, URL analysis, and backlink tracking for websites.
Pros:
Integrated analytics: Moz integrates with over 30 major analytics platforms (like Google Analytics and Omniture), so you can track your website's data from anywhere. Moz also allows you to track your competitor's data as well using their keyword research tool.
Keyword research: You can use this tool to find the right keywords that are related to what you're selling or creating. Moz will help you collect backlinks on your own websites, without having to pay for a link building service.
Backlink analysis: You can use this tool to analyze which sites are linking back to the website you want to track. A blue bar will appear next to any page on the website that links back 3 or more times with certain domain names mentioned in them. Moz also tracks other keywords such as "website link," "website tracking," etc. to help you find more backlinks.
Content keyword ranking: You can also use Moz's content optimization tool to help your website rank for a certain keyword. Simply type in the keyword you want to target and click "set target SERP." Moz will then give you actionable information that will help you rank above your competitors.
Alerts: Moz also offers alerts so that you can track keywords of your choice over time. You'll receive push notifications or email alerts so that you can keep up with fluctuations in your rankings.
API: Moz also offers an API so that you can develop your own software, like a tool to give you more information about the keywords that are searched most often in your business.
3) Majestic:
Majestic offers their own ranking page on its website that you can access for free (although the graphs are a bit slow). This will provide you with your domain's Alexa rank and Google ranking alongside other useful data.
With this information, you'll be able to determine which keywords are most popular for your site. You'll also be able to view the number of backlinks on the page (although this is not 100% reliable since links always get added and removed).
Pros:
Competitive research: Majestic offers a keyword research tool so that you can research keywords related to your website's niche. You can also use the tool to monitor the competition for any keywords you choose.
Domain auditing: You can use Majestic's auditing tools to analyze which pages on your site are performing well and which may need improvement. You'll receive an audit report with "good" or "bad" recommendations, along with the page's URL and other important information. You can also track your ranking over time using this tool to see if it's increasing or decreasing.
Backlink analysis: You can use Majestic's backlink analysis tool to see which domains are linking to your site. Majestic will also show you how many of the links came from which specific sites.
Referring domains: Majestic's tools can also help you track the number of referring domains for a particular keyword (i.e. results that link to your site). This can help you determine which words people are using to find your website so that you can focus on them more in the future.
Content analysis: Majestic also offers the ability to analyze content on your website using its "article" tool. You can input any article's URL and Majestic will show you which keywords it ranks for.
API: Majestic offers an API as well that will provide you with even more information, like domain metrics and backlink data.
4) SEMrush:
SEMrush is another popular SEO tool that tracks domain rank for free. The results are fairly accurate in most cases, although they can sometimes be misleading since the number of links is not reflected accurately (this is true of all tools, however).
SEMrush does not offer a keyword tracking tool, but it does allow you to track backlinks so that you know when your page has been linked from a new website. SEMrush also offers an API that will allow you to pull in data about your competition.
Pros:
SEO and content research: SEMrush offers a variety of tools to help you improve your SEO and website content, including a keyword research tool, internal links tool, and a keyword density checker. You can also read blogs related to SEO on the site.
Google search results tracking: You can use SEMrush to track how well your website ranks in Google search for different keywords. The results are fairly accurate (as long as you're not trying to track niche searches).
Website analyzer: Use SEMrush to analyze your website's SEO by checking the keywords that you rank for, your backlinks, and more. You can also track different websites that you have a stake in.
API: SEMrush offers an API as well so that you can pull in data about your competitors or other companies with interests in your niche.
Cons:
Tracking results are not accurate: Just as with Ahrefs, the SEMrush rank tracking tool tends to be very inaccurate (though it may be better overall). If you want an accurate picture of how well a page ranks for a specific keyword, it's probably best to track it yourself with Google Analytics.
Only free for a year: If you're looking for a good website rank tracker, SEMrush has a free tier with limited features. You can upgrade to the paid tier to monitor your results more closely. But, there are no surprises here — you have to pay for this tool.
Analytics software is not the same as SEO software: SEMrush is an analytics platform, and I believe you can only use its free version for SEO purposes. If you're looking for a more complete SEO tool, I suggest using one of the marketing tools mentioned above instead.
Read More: Top 50+ Best Free SEO Tools List
Where to Learn SEO?
The answer is not a straightforward one, and there are lots of places to learn SEO. But the most common places are in-person courses, boot camps, or online courses. In-person courses provide an immersion experience, and a chance to interact with your instructor and classmates.
Bootcamps are like day-long or weekend-long courses for people who don't want to commit a significant amount of time.
Online courses are available at all hours of the day, can be accessed from any place with an internet connection, and can provide more hands-on demonstrations. Each option has its advantages and disadvantages which we'll make clear below in greater detail.
SEO, like any skill, is a journey. It should be undertaken with an instructor who is qualified and experienced. You can't learn with just a book or tutorial and expect to succeed.
There are people all over the internet who will tell you there's a shortcut to success, but if you don't use actual methodology and advice you may go down the rabbit hole of wasted time before you find success (unless what they're talking about is unrelated to SEO).
The most important thing about learning SEO is that it requires work on your end. There are no shortcuts here and any method of learning won't work unless you put in the work.
Choosing the Right SEO Training Program
Whether you choose an online or in-person SEO course is dependent upon what you're looking for, and your schedule. If you're just looking for a few guideposts to get started on SEO, online courses may be fine. If you want to learn the fundamentals of SEO with hands-on experience, in-person courses are the way to go.
Online Courses: These are convenient for part-time students and people working full time with busy schedules. They can be accessed at any time, usually allow for partial completion before applying what was learned by submitting assignments, and can cost as low as $50 (SEO 101 from Yoast).
Bootcamps: Bootcamps, which may last for a day or weekend or even several weeks, are good for hands-on learning. They usually have informal schedules with experienced instructors that focus on one topic per day.
For example, you might spend an entire day learning On-Page SEO from a technical perspective, and another about how to analyze data from Search Console. Bootcamp costs typically range between $1k – $3k depending on levels of involvement and how often you can attend sessions.
Read More: Top 100 Free High DA PR DoFollow Blog Commenting Sites 2021
Where is SEO Used?
SEO is used in many different places. For example, company websites use it to rank higher in search engine results pages, including Google and Bing. There are also many other uses for SEO, such as video marketing, social media, and more.
For instance, many companies use SEO to help people find their local businesses online through search engines. This is called local SEO or organic SEO. Also, there are several types of SEO.
One type is called technical SEO, where website developers and marketers use SEO tools to write code and arrange on their websites the kinds of links that will make websites rank higher in search engine results pages.
There are also types of SEO that are used by company employees, like news writers or human resources recruiting experts, which is called content marketing.
Another type is called social media SEO, which uses many different tools to help companies manage their social media pages. Also, there are paid and non-paid methods of SEO, such as SEO company ads or SEO outsourcing.
For instance, Google AdWords is a paid form of SEO that exists through advertising on third-party websites through its search engine ads. There are several kinds of AdWords, including text and image ads.
The text ads allow users to click an ad and be directed to a website where a link can be clicked that will send them off to the advertiser's site. One example is an "Add to Cart" button or the like from an online store website on which you might want to purchase something.
Also, image ads typically appear in the same line as the text ads on a Google search results page. Image ads also send you to the advertiser's website, except instead of clicking a link to get there, you hover your mouse over the image and a new tab opens up with that website.
Social media SEO is used to help companies managing their social media pages rank higher in search engine results pages, including Google and Bing. It uses many different kinds of tools that are also used for other types of SEO.
For instance, it uses SEO company articles or search engine optimization content marketing that helps companies publish or share content on social media sites like Facebook and Twitter. Also, there are paid and non-paid methods of social media SEO. For example, it is called SEO outsourcing.
Meanwhile, there are also many other ways to use SEO other than using a website content management system or CMS. One way is to use a WordPress blog to create website content that can be used on different websites.
This method of blogging allows the creation of many different websites using the same content source and style framework on all of them. Another way is to use an online spreadsheet that can generate different website content from the same data source for many different websites, including blogs and web pages.
Read More: Top 50 Free High DA PR DoFollow Directory Submission Sites
Where is SEO Used?
There are many places to do SEO. The most commonly used place is google but another commonplace is a social network site or a review site for the type of services you provide. One of the most common places to do SEO is Google. Here are some steps for where to do SEO.
1- First, find out what your keywords are that you want to find your website on search engines like google.
2- Next, start by creating a blog with good content related to these keywords and use it as a guide for how you would rank in the search engine results pages (SERPs).
3- After doing this, go right after the rankings in google with backlinks from high-ranking sites and blogs that have strong ranking power themselves. This is very popular.
4- Next, use your blog as a guide for how you should rank in other search engines that are less popular but still useful like yahoo or MSN.
5- Get involved in forums on the type of content you are providing and let people know about your website through the quality of your content and also good user comments, if appropriate.
6- Add every possible social network to your blog, post freely, and offer high-quality content related to these networks by linking to them with strong authority sites on the same topic if appropriate.
7- Also, get as many social media links on your blog to help you with the search engines.
8- Use keywords in posts and descriptions so that your posts are high quality and are linked with relevant content where appropriate.
9- Get more backlinks from these sites as best as possible and build a strong presence there.
10- High rank in search engines like yahoo, google, MSN, etc.
11- Add videos by using video-sharing sites like youtube, Vimeo, Dailymotion, or others. This is important.
12- Use your blog as an authority site for a given topic and build backlinks from other authority sites on this same topic if appropriate.
13- Produce high-quality content related to SEO and get a lot of backlinks from a very reputable blog
14- Use good anchor text for your backlinks that are relevant to the topic you are building the links on. This will also help you rank highly with the search engines.
15- Produce high-quality content on your blog that is related to SEO and then post it on social sites like Facebook, LinkedIn, or others and get backlinks.
16- Build your backlinks in the same way as above but also get a lot of social media shares. This will help you rank well for a video.
17- Also build many more backlinks from authority sites. Produce high-quality content related to SEO and post it on other authority sites if appropriate.
18- Go after the search engines by any means necessary with all the posts you produce and also all your website's content.
19- Do lots of social sharing when appropriate to help you rank nicely.
20- Also, do backlinks from great relevant sites in all the links you produce.
Read More: Top 50 Free Guest Blogging Sites List
Why is Search Engine Optimization Important?
Search engine optimization is important because your page ranking in the search engines is dependent on how many links are pointing to your site. If you have a lot of links, then you will rank higher on the search engine results page.
You will also get more traffic to your site, as your page will show up at the top of the search results for relevant phrases. Understanding how SEO works is not easy, but if you dig a little deeper and learn more about SEO then you can see how important it is to your business.
In the following paragraphs, you will learn more about search engine optimization and why it is important to have a good ranking on search engines.
How does SEO work?
SEO stands for search engine optimization. It is a process that brands and businesses use to increase their page rankings in search engines. Page ranking is important because when your site ranks high on the results page, it means you will get more traffic to your site and therefore more potential customers as well as brand awareness.
The better your ranking, the more traffic you will get. Simple as that! Brands and businesses that are not aware of SEO end up losing out on potential customers.
If you are looking to see how search engine optimized your brand is, then do a quick keyword analysis and check the results on the search engine page for your brand name.
You can also check out Google Analytics and see what keywords are driving traffic to your site. If you want further assistance with this, you can contact a professional SEO company in your area.
How will I know if I am doing SEO correctly?
If you have been doing SEO for long enough, then you will notice that there is a correlation between the number of links pointing to your site and the position on the search engine results page.
This is why it is important to get as many inbound links as possible. You should also notice a steep increase in traffic once you start doing SEO. This will help you understand how effective your SEO campaign is and what you can tweak to make it better the next time around.
What are some of the mistakes that people make when doing search engine optimization?
Not creating enough content – When people first start doing SEO, they think that they can just create a few pages and then simply get backlinks from there. Although this will help a little bit, the real way to rank on the search engine results page is by creating more in-depth content. This will not only help your search engine optimization campaign but will also help your brand in the long run.
Creating too much content – Once again, this is a mistake that first-timers make when they are doing SEO. They think that more is better, so they create a lot of text and other content and then think they are on their way to success.
The truth is that you need to know how to edit and polish the content you put out there. You can learn how to do this by finding some good PR tips at StartPRTips, through paid and organic SEO services, or the many resources online.
Read More: Popular Top Article Submission Sites List
Why is Search Engine Optimization Important?
Why Use Search Engine Optimization?
A good question, and one that is frequently asked on the internet. Search engine optimization, or SEO as it's more commonly known, is a process for making web pages rank higher in search engines. The goal of search engine optimization is to rank high organically and not rely on paid advertising.
SEO, in essence, boils down to making a page that search engines like. To do this, it's necessary to follow a few key points: use keywords frequently, make pages easy for search engines to read, and include links out to other pages.
Search engines like to see keywords within web pages because they tell the search engine what the page is about. This makes it easier for them to index the page and determine how relevant it is for different searches.
Make sure that your keyword appears on the page three times each other so that a search engine considers your website strongly relevant for the keyword you are targeting.
Able to rank high is not enough. A page must be easy for search engines to read, too. This comes in the form of clean formatting and keywords that are properly written. If you overload a page with extra information, that will make it a harder page for search engines to index.
A site needs links to other pages to be considered relevant for different searches. The more links a website has, the higher it can rank in search engines.
When people ask why it's potentially so important they ought to know this: About 93% of all searches are made on a mobile device, and about 80% of these searches happen on an Android device.
This is why SEO is so vital today. It's a tool that can help your business rank higher in search engines, which means more leads and more customers.
why search engine optimization?
Search engine optimization is a process where people try to help pages rank higher in search engines. This is done by using various techniques and strategies that involve modifying the content of web pages to get them into a user's search results.
Because search engines are the primary way that people find things on the Internet, it is very important to optimize your web pages for them. If you have a website or blog, you need to be sure your website ranks as high as possible in the search engines so your potential visitors can find you. This will help drive traffic and increase your search engine rankings and subsequently your adoption rate.
This article will teach you how to do keyword research, how to write high-quality content, how to utilize link-building tactics and strategies, and how all of this will pay off with higher rankings in the major Search Engines.
With the previous information in mind, let's learn about the various Search Engine Optimization (SEO) techniques that should be used on your website.
Keyword Research
Keyword research is a long and complicated process that involves examining the competition and making educated guesses about how popular your keywords are. It does not come as a piece of cake. In fact, it takes time and effort to determine how well your targeted keywords rank in search engines.
Search engines have great algorithms to determine which pages rank highest for particular queries. Essentially what this means is that they do not just blindly search through every search query and display them randomly.
They search for keywords and then rank pages on a scale of 1 to 10 based on their relevance to the keyword. This is called Page Rank. Google is arguably the most popular search engine out there and has one of the best ranking algorithms, so we will be using it as an example.
Keep in mind that each search engine has its own ranking system and its own way of doing things, but Google's algorithm is considered one of the best out there.
Google uses your keyword research to determine what pages are most relevant to what users are typing into their search boxes. This is a very important factor because it ensures that Google displays the most relevant pages first. By using these SEO techniques, your website will get discovered by more people and more traffic will be seen heading your way.
To complete this process, you need to determine what keywords you want to optimize your web pages for. These are called "Keywords" or "Key Phrases" and they are essentially words or phrases that users are searching for when they use the search engines.
Keeping in mind that Google is the most popular search engine on the Internet, we will cover how to do keyword research using Google's Keyword tools to minimize bias.
Here's how to do keyword research in Google to get started.
Click on the magnifying glass icon located in the upper-right corner next to the search box and enter your keywords or key phrase into the search bar. After you submit your query, you will notice a good deal of results appear below it.
Just like in any other Google search, there are thousands of websites ranking for that same keyword. However, the difference here is that you can filter through them to sort out the ones that aren't popular. You can tell which ones are popular by their Page Rank and the number of results they have.
Now you have two lists – one is a list of all of the websites that rank for your keyword, and another with all of the websites that do not rank for it. This gives you an idea of how competitive your keyword is.
If there weren't very many sites ranking for it, then it would be very easy to rank highly for it. However, if there were thousands of websites listed, then it would be much more difficult to outrank them. This is a rough estimate of how competitive the keyword is.
You can also tell whether your keyword is popular by looking at the number of results returned. The more results you get, the less popular your keyword is. And vice versa with fewer results meaning a more competitive keyword. The more competitive the keyword, the harder it will be to rank high on that particular search engine for that keyword or phrase.
Now that you know which keywords are easiest to rank for and which ones are going to take some work, we can start getting into the details of how to optimize your website for those keywords.
Content Optimization
While keyword research is very important, the content that you create for your website or blog is even more important. What you put out there is the key to a successful website, as this information will be read by both visitors and the Internet search engines themselves. Your website needs to have high-quality content and needs to be interesting enough to get people to read it.
Focusing on developing high-quality content that people will want to read is much more important than optimizing your keywords for Google's algorithms. The content needs to be interesting enough to get people to read it and share it with others.
If you can find a way to provide interesting and well-written content that matches what users are looking for, you will do well online even without optimizing your keywords.
Optimizing your website's content is also important because it determines how Google will categorize it. When Google indexes your site, they pull the title of every page from the code in the HTML headers.
You will want to make sure that your title tags are descriptive and search terms that users are searching for. This will help you rank higher in the search engines and is a standard SEO practice.
Additionally, adding keywords into your title tags can also provide you with an advantage over other websites. If a keyword is present in the title, it can be used for ranking purposes and will give you an advantage over competing sites.
However, it is important to note that using keywords in your content can actually hurt your rankings if they are not included correctly. It's best to just use them as keywords and not focus on getting them as close to the top of the page as possible within the first few sentences of text on each page.
Read More: Advance SEO: Best SEO Landing Page Optimization
Why do we Need Search Engine Optimization?
SEO is an internet marketing strategy that uses search engine optimization techniques to increase the visibility of a website. It can be used to enhance online visibility and ultimately increase traffic to a website or a web page.
SEO is a process of optimizing web content, to make it visible to search engines such as Google and other keywords appearing in the website text. SEO is also known as Search engine optimization or SEO.
The primary function of SEO is to improve return on investment (ROI) by increasing traffic and sales from targeted search terms. SEO improves site visibility and thus potential customer conversions.
Another important benefit of SEO is its ability to increase brand recognition through link building, which can contribute to a company's brand awareness goals.
The most obvious benefit that comes out of SEO is the improved efficiency in company web pages; when an individual searches for information from any site it will usually show up on the first page of Google results. This can increase sales, revenue, and profit from your site.
With more than 90% of online search activity being carried out through search engines, Google is the most powerful marketing tool in existence today. To be high in the Google rankings or to get a good SEO ranking is therefore to make your website a very powerful marketing tool.
In addition, when people are searching on Google they will see you as being an authoritative source of information about your subject matter. When using SEO, you only pay for traffic that turns into real business for you.
Search engine optimization – a mix of getting people to your website and making it more visible to the search engines – is the best way to ensure that potential customers come across your site and that they find what they are looking for.
When someone searches for, say, "baby joggers," your site should be high up on the first page, but if you have good content on your site, and if the quality of that content is reflective of your brand – in other words if you are an authority in your area – then you will be more likely to rank well in this search term. The more you optimize a website for search engines like Google, the better it will rank.
SEO can be put into three categories: organic search, paid search, and email marketing. Organic SEO is the way that a website gets found by search engines. The paid search involves paying for better placement in Google or other search engines, while email marketing involves using a company's email system to send targeted traffic to a website.
Another important type of SEO that should not be forgotten about is keyword research. The best way to do this would be to have an expert do it for you and just in case you ask me my opinion will state that it is more important than anything else because without them you are missing out on customers.
SEO is widely accepted as an effective tool for driving business growth. There are many reasons for this, but in broad terms, it helps to increase traffic and sales. SEO optimizes a site to improve the chances that it will be found by a wide range of people searching the web using more than 200 different search engines around the world. SEO also brings a higher ranking in organic search results, which can help increase traffic and sales.
SEO services help companies get their business listed on Google and other search engines by using keywords and key phrases that visitors are more likely to use when they are looking for products like yours.
Read More: Best Top 15 SEO Off-page Optimization Techniques
How to Do SEO?
The process of search engine optimization has been around for years, and it is still an effective way to get new customers. If you need a little help or just want to understand the basics, this article will give you what you need to know.
One big mistake people make when working on search engine optimization is they try to stuff keywords into their meta tags. If a site has a meta description tag that says 'we sell widgets,' they may go back and add the word 'widgets' to this tag.
This is very unprofessional and will get search engines like Google downgrading your ranking. You should never keyword stuff any of your internal pages such as your about page or contact page.
When you want to optimize web pages, you need to verify every change you make, because there are numerous ways in which it can be done wrong. If you are not sure what is being changed, you may be doing more harm than good. If you consider hiring an expert to guide you through the process, it will prevent your site from being penalized by search engines.
To make sure search engine spiders have full access to your site, you want to make sure that all of your pages have a title tag. Keep them short and sweet with a focus on keyword density.
You should always try not to have the same title tag on every page of your site, which can seem repetitive in nature to both humans and search engine spiders. Instead, use different keywords for each of your page titles and use a small number of words in each one.
Do not get too wrapped up in keywords; they are not all that matter. Search engines rank sites based on the visual content, as well as the keywords and how many people, link to your website. Keywords are important, but if you don't have an engaging site, you will never be relevant. Try to keep your content relevant to the search terms but don't stuff the pages with them.
Your meta description is vital to your search engine optimization campaign, so pay close attention when writing it. The meta description should be thought of as a sales pitch for someone who will see it in a search page results list. Make sure that your meta description gives people a good idea of what they can find when visiting the website.
Read More: Best Top 30 SEO On Page Optimization Techniques
How to Learn SEO?
There are many different ways to learn SEO. You can sign up for a course, read about it online, or watch videos about it. There is even an entire website devoted to this topic. But even though there are many ways to learn SEO, some experts say there is one way that you should never do it: go to a website that advertises the course or teaches the topic. Doing this can be detrimental to your learning and result in poor quality scores.
Many SEO marketers have been banned by Google and other search engines because they were selling search engine optimization courses. These courses didn't work and they used black hat techniques.
Many websites tell people how to do SEO in a way that is not approved or accepted by search engines. If you have a website that provides information about SEO, make sure it is information about how to do it properly, which means using white hat techniques only.
Many people teach SEO and many of them make money from their courses because they use the black hat method to get results for their students. They are not authentic and they would rather make money than teach people how to do this properly.
Black Hat SEO is a way of doing it that is not approved by Google. It is done in a way that tries to trick the search engines into thinking the site has good content and links when really, it doesn't. This includes methods such as keyword stuffing and buying links from other websites.
Black Hat SEO may work in the short term because it tricks the search engines into thinking your website has good content, but over time, your ranking will drop because Google knows what you are doing.
Many people sell information about SEO, which is not approved by Google. They may tell you to use certain methods that can be considered Black Hat.
It is important to understand that if you use the Black Hat method, it can hurt your site over time and you can get banned permanently from your hosting service. You will also be banned from search engines if they find out what you are doing.
Some people say you should never learn SEO from a website because it may contain bad information or methods, but some sites provide good information for free and they have no reason to lie or do anything deceitful.
If you decide to learn SEO from a website, it is best to choose one that provides legitimate information for free or one that has a paid membership. This way, there is no chance the information will lie or mislead you into doing something that can hurt your site.
Most of the websites that provide good quality information are owned by people who have been working in this industry for many years and they want to help others succeed.
They contribute to the community by sharing their knowledge for free. They usually don't have an ulterior motive or hidden agenda.
It is important not to let greed get in the way of your SEO goals and cause you to do something that can get you banned or penalized by Google.
If you make money from your website, then that is fine. If you do it because you want to help others, then that is great too.
These SEO experts are giving away their knowledge for free so you can learn from them and succeed.
But if you do it to make money, then they will probably ban your website and never let it rank again.
They will also ban the websites of people who use their methods to rank their sites and sell information about SEO. These people may even search on other websites by using keywords that appear in the content of your website, so they can come up with pages that contain these keywords.
They want you to use techniques that get your site banned or penalized by search engines because they make money from doing this. They may even engage in unethical practices to get people to buy SEO packages or offer solutions that don't work for a fee.
Read More: Top 100 Digital Marketing Interview Questions Answers
How SEO Works?
SEO rankings are determined by several factors, but the main factors that determine where you rank on Google are your domain authority, your on-site optimization, and off-page optimization (link building).
Domain Authority is how your site ranks for specific keywords. Your domain authority is measured using an algorithm from Moz which takes into account factors such as the age of the site, number of domains linking to it, etc.
On-Site Optimization refers to things like title tags, meta descriptions, and page speed. These factors can be optimized through keyword research and strategic copywriting. Off-Page Optimization includes link-building efforts such as guest blogging and creating quality content for other websites to get them to share it with their viewers and other people's websites.
SEO is a combination of all these factors, but the first step is always to have good domain authority. Many SEO companies focus on the first two because they are easier to implement than off-page optimization and link building, but you don't want to get stuck at a high average domain authority while losing out on opportunities that can drive you into the top positions!
You can use Google Trends as a free tool from Google if you're starting, type in your keyword and it will give you where your site ranks. This is one way to use keywords that are relevant to your site (like "Bakersfield ca" or "gardeners workshop"). You can also use a tool like SEMrush or a free tool like Google's Keyword Planner Tool to find keywords and see where they rank.
It should be noted how important it is to make sure your "tag cloud" on the page is properly filled out. It's an essential part! Get rid of all those extra tags because it clutters up the page making it harder to read and your visitors will be less likely to click on those words! There are many different types of tags for different purposes. For example, the <title> tag is used to provide information about the content of a page, while the <meta> tag provides information about a website ("SEO Title").
As you can see, there are a lot of factors that go into determining the search rankings of a site. You can optimize your site through keyword research and strategically written content. They're also ways to increase your ranking by improving factors like domain authority, page speed (see more at SEO Page Speed), and link building.
Read More: How To Perform Free On-Page SEO Audit For Website
How SEO Helps in Digital Marketing?
How SEO helps in digital marketing is an interesting question. SEO can help in many ways, including ranking, outreach, and conversion rates. For example, Google has a huge number of organic searches every day. The more you click on the search results, the more you are ranked above your competitors for an expanded number of queries.
The ranking of a website is a complex process that takes into account many factors including its content, backlinks, keywords, and many other factors.
However, there is one thing that all search engines require to have to rank a website. It is called 'spam' – spamming or manipulation of the search engine algorithms. Thus, most SEO companies focus on getting rid of spam from the sites they are working with by bringing up their ranking in the SERPs.
How many times have you browsed the internet on your laptop or personal computer? It seems that pretty much of the time there are tons of ads in front of you. You can go to any website on the internet and if there is an ad, chances are that you will see one.
So many people develop the habit of clicking on those ads and eventually they end up buying something that they never needed to begin with. However, did you know that it is not as easy as it seems? In fact, if you find yourself in this situation, then a good method of coping is to buy a paid-for search engine optimization service from a reputable company. Search engine optimization is a technique used to rank websites higher in SERPs and, thus, increase the number of visitors.
However, before you decide to hire a company to handle your website optimization needs, it is important for you as the user or the client to understand what SEO entails and how all of these companies really work.
It is very important that you are aware that there are many SEO companies out there that claim to offer results faster than others. However, this can be very dangerous because it is hard for even the most experienced marketers to determine who is better among them all. Essentially, there are two different approaches in the industry: The old school method and the new school method.
The old school method uses things like reciprocal linking, spamming, and article marketing while the new school method utilizes white hat techniques such as anchor text, quality content, and link building. Many people think that the new school approach is better because there are many more benefits to it than the old school in terms of ensuring that your site is ranked higher in SERPs.
You can choose either one of the two methods but keep in mind that SEO is still an art and not a science. This means that even if you have the most high-tech strategy to get your site ranked higher in SERPs, you have to do it manually and should be doing it often.
If you want your site to rank higher, then you will have to do everything manually regularly. There is no magic solution that will make it happen for you overnight or even in a few days. Thus, the success of your search engine optimization campaign depends very much so on how willing you are to commit the necessary time to work on it.
For someone to come up with an SEO strategy, he must be able to conduct a comprehensive competitive analysis of its website. A great way to determine what keywords people use most often is by analyzing the website's analytics and seeing which ones they use most often. In most cases, this is done by using Google Analytics which can be set up on any website.
For someone to do a competitive analysis properly, he will have to figure out the volume of search traffic a certain keyword receives to determine whether or not it is beneficial for him to build his content around that keyword. In fact, if he finds out that there are very few searches made about that keyword, then there is no reason for him to do anything more about that specific keyword.
A person may also want to consider creating a list of questions that people usually ask Google when they want answers regarding the keywords he is targeting. He can create videos or articles regarding those questions and use them as his content.
Read More: What Is Backlink Concept In SEO?
How to SEO Youtube?
How to SEO YouTube is a beginner-level article that provides answers to all of your questions about SEO tactics using the youtube platform. Having trouble with your videos ranking, you've come to the right place! Whether you are a small business owner or a content creator getting started on Youtube, this article will give you valuable insight into how to make your video content rank and build scalable strategies for maximum organic results.
The article starts by discussing the importance of keyword research and its role in organic search engine optimization. It goes on to explain that rankings are not solely based on views and then explains how videos rank internally in search engine algorithms. The article goes on to share some methods as well as a few youtube specific tips and tricks that you can use to rank your video on youtube.
The first method that the article talks about is how to SEO youtube videos with proper title tags. It mentions that most people do not realize the importance of using your keywords in your title tag, so they end up simply adding a few words together, hoping that it will rank.
For any kind of proper SEO google tactics to work, you need to ensure that you have properly titled your video. The article explains that there are certain elements of an effective title tag and gives an example of a good title tag and an ineffective one.
The next method of how-to SEO youtube videos is by making use of the description section. YouTube tends to display the same description in the search results, so you need to make sure that it is working for you.
The article suggests that you make your description about 2-4 paragraphs long and also shorten it so that it fits well on smartphones. The article goes on to give an example of a properly formatted description as well as several bad examples of descriptions.
The third method of how-to SEO youtube videos discussed in the article is by using recommended tags. As explained in the article, recommended tags are one of the best ways for your video to rank, but it is important that you do not use all of the recommended tags.
The article explains that these are useful for when your videos have been downloaded and also adds a few examples of good and bad recommended tags.
The fourth method discussed is by optimizing your video content. The article goes on to explain that you need to optimize your videos so that they are visually appealing and unique. It then goes on to explain how to properly title your video for it to be seen by YouTube's ranking algorithms.
This method is important because if you put keywords in every other sentence, YouTube will assume that you did not properly optimize your video content.
The article goes on to discuss how to optimize your videos with tags. It explains that when you add tags, you need to ensure that they are not overused or spammy. The article goes on to explain the importance of adding every keyword that is related to your video's niche and also gives some examples of good and bad tags.
The final method discussed is how to make use of video descriptions for them to write a good description, rather than copy an existing one. It lists several tactics that you can use for your videos to grab viewers' attention and go on to give some examples of good and bad descriptions.
The article ends off by providing a few resources for more information on how to rank your videos. The resources include a video tutorial, youtube SEO guide, and video SEO cases. The last resource, in the end, is extremely useful and should be used if you run into any problems making your videos rank higher. It is called YouTube's official guide to ranking.
Read More: How To Create Effective Successful Digital Marketing Strategy
How SEO Helps Business?
Search engine optimization (SEO) is the practice of improving rankings on search engines like Google, Bing or Yahoo through inbound marketing. The lower-level on-page SEO tactics include keyword selection, and optimization of the content, the title, and the headings tags of the page. The higher-level off-page SEO tactics include obtaining mentions on other authoritative sites, building a good reputation, and creating online relationships.
SEO helps a business' website to be found by a search engine when a user searches for related terms. Search engines use algorithms to determine what is relevant or important to each query based on factors like keyword density.
Results are then sorted by relevance or importance. SEO helps businesses ensure their site appears near the top for queries that are related to their products or services. Related words can be identified using Google Adwords' Keyword Tool, which looks at how often users type search queries into Google which include one or more of those words.
Those looking to improve their search engine ranking can use tools like Google Trends, Google Suggest, and Keyword Planner.
Small businesses can create optimized websites using free or low-cost online tools such as WordPress, Ezoic, Yoast, or Webconfs. There are also affordable SEO services available for those who do not have the money to pay for them in exchange for a percentage of the increased profits resulting from improved search rankings.
Search engine optimization is a matter of ongoing process that normally requires making changes to keywords, content, and linking strategies.
SEO helps companies build trust among Internet users and prospective customers. The higher ranking a website appears in search results, the more people are likely to visit it. A 2012 survey by Internet marketing consulting company Sterling Marketing found that 51 percent of people surveyed had chosen not to buy from a specific company because of their website's appearance in search results.
Search engine optimization is especially important for local businesses as 93 percent of consumers conduct local searches at least once a month. Local SEO helps ensure these businesses show up near the top of search results when people search for products or services locally. The most effective local SEO can be done through creating and managing listings on sites like Yelp, Google My Business, Bing Places, and Foursquare.
Search engine optimization can also be used to improve the ranking of a website in paid search results. Google Adwords is a form of paid search marketing where companies bid on keywords and pay when their ads appear near the top of search results.
The earlier an ad's position, the higher it appears in the list. For example, higher-paid rankings for words like "click here" or phrases like "click here for more" can help improve visibility by grabbing the attention of people who are searching for those terms.
SEO helps companies build links that help them in SEO as well as improve their authority so they rank higher for similar keywords people use to search for similar products or services. This proliferation of links helps increase the site's search engine visibility and also improves its authority.
Creating content around topics people are interested in can help improve the ranking of a website. Writing a blog can help build your brand, increase traffic to your website, improve search engine visibility and build authority. Creating infographics also helps with SEO as they are easy to share and create in several formats: videos, images, and articles.
SEO is an important part of small business marketing campaigns as it helps online marketers find new customers for their products or services. There is a tight correlation between higher ranking websites and higher sales figures.
Read More: How To Create Free Blogger Website Step By Step
SEO Glossary
The following are the most common SEO terms:
Anchor Text: This is the text that links to other websites. Search engines rank these more highly than regular text on a page.
Backlink: When someone links to your website.
Blue Link Text: The text under the main heading for any page on a website. This is usually reserved for titles, subtitles, or headings that are used in search engine results pages (SERPs)
Canonical Linking: A link where the text of one site directs readers to another site's canonical URL.
Canonical URL: This is the URL of a website (http://www.example.com/index.html) that allows people who are looking for that site to be directed to the canonical source, which is usually the home page. Finally, this refers to the landing page on your site that you want to appear in SERPs.
Content: A document or file on our sites
Content Strategist: A person who helps manage content for websites and blogs
CPC: Cost per click (or click cost). This is the cost-per-click that Google charges for an ad placed on your site.
CRO: Content promotion (or marketing).
CTAs: Call To Actions (buttons or links that are displayed when someone clicks on a link to another page)
DA/SEO: Desktops & also, Search Engine Optimization
Digital Marketing Strategy: Helping with the planning, buying, development and implementation of a digital marketing strategy for an organization, business or product
Domain Authority (DA): A score that measures the authority of a website. The higher the score, the more traffic it can generate
E-commerce: Using technology to sell goods and services.
EPC (effective cost per click): This is the average amount a client pays each time someone clicks on their ad for a service or product.
Expanded Text Ads: Ad format created by Google in 2016, which includes two headlines, up to 30 characters in description line 1, and up to 80 characters in description line 2 (as opposed to 18 characters in each of two lines for regular text ads). An expanded text ad appears at the top of search results when relevant
Fair use: Conducting research or using copyright materials without permission
Feature Article: A piece of content that covers a specific topic, usually with unique original content
Geo-targeting: This is when your ad shows in the results of a search that are geographically relevant to a user, based on their location
Google AdWords: This is a program that allows advertisers to pay for ads to be shown on Google.com and other Google properties
Google Analytics (GA): This is a service that helps track and analyze data about the traffic your site gets, which can help you measure the level of success in your SEO campaign
Googlebot: A program that crawls throughout a website to find the content and code that is on the site. It is also used as a general term for any robot or spider that searches for information
Hex Colors: Colors represented in hexadecimal form (six-digit combination of numbers and letters). For example, you might use #FFF, which represents white, or #060606, which represents light grey.
Hreflang: This is a tag added to your website's code that tells Google what languages your site can be viewed in
Html Tags: Text surrounded by angle brackets (< >). HTML is a Hyper Text markup language used to create webpages
Keyword Density: A mathematical calculation of how many times a keyword appears on a webpage.
Keyword Research: The process of finding words and phrases that people use when searching for products and services online
Landing Page: The page someone lands on when they click an ad or search for something
Link Juice: The concept that the more sites that link to your site, the higher it will rank in Google's results pages (SERPs)
Local Search Results: Results that appear in the SERPs for searches based on location, which usually include map listings and relevant local content
Mapex: A program used by Google to identify a site's location (in this case, the city)
Meta Description: A brief description of a webpage; it appears as the small blue box at the top of search results
Meta Tags: HTML tags that describe a webpage's content in syndication listings such as Google and Yahoo! Search Results
Mobile-Friendly: This is a website that is built for viewing quickly on mobile devices through technology such as responsive design
PDFs: Portable Document Format (or Adobe PDF). This is a document format that is created in most modern computers
PPC (Pay Per Click): In the online world, PPC is a form of advertising that charges a fee each time someone clicks on an ad displayed in the search engine results pages. Also known as paid search marketing
Private Blog Network (PBN): A network of sites created by using site cloning, content spinning, or review sites to make it appear as if many websites are backing up a specific product or service. PBNs are sometimes used for SEO to try to manipulate search rankings
Putlocker: This is a website that posts streaming videos and charges people to watch them
RDF: Resource Description Framework. This is a method of describing the resources available in a website that uses XML (another markup language) to provide the information
RSS Feed: Really Simple Syndication. This is a feature that allows sites to syndicate their content to other sites; an example is the Google Newsfeed
Schema Markup: Means of tagging structured data (such as price, location, phone number, etc.) on a webpage so it can be picked up by search engines and used in search results
Schema Creator: A program that can generate code for marking up your site's data
Secure Sockets Layer (SSL): A form of encryption that is commonly used on sites for security reasons
Search Engine Optimization (SEO): The process of improving the visibility of a website in the SERPs by creating valuable content and building backlinks to it
Search Engine Optimization Audit: An audit that looks at your site's data feed and algorithms, and makes recommendations for improving their importance in search results; an example is Screaming Frog SEO Spider
Semantic Search: This is a type of on-site search that looks at keywords, phrases, words, etc., according to how they relate to the topics listed within your pages
SEO Spider: SEO spider is an SEO tool that crawls through web pages and collects the information needed to create a site map
Semantic Web: A merging of multiple web technologies (i.e., search engines, social networking sites, etc.) into a single platform; widely referred to as the "Web of Data"
Social Networking: The process of sharing knowledge, information and ideas with other individuals on websites and social media websites
Spyware: Software designed to secretly monitor a user's activities
Vulnerability Assessment: This is used to find any potential weaknesses within your website's data and code; an example is Nessus
Web Server: Essentially, a server through which information and all requests are transferred across the web; examples are Apache, Microsoft IIS
Website: A web page that has a central theme, with links to many other pages
Content Management System (CMS): A CMS is a type of programming technology that allows you to create and edit your webpages without knowing how to program them; examples are WordPress, Joomla, Drupal
Domain Name Server (DNS): A computer that works with the Domain Name System (DNS) which allows users to type in website addresses and have them be sent to the correct server
Directory Server: A system of storing information about websites; examples are WebFolders, Zen Cart
Geolocation: This is located on a website and it describes the place where the site is located; examples are Google Maps
Advanced Website Template: This is an additional feature that allows you to customize your website's appearance
How-to Website: This is a website that contains information on how to accomplish certain tasks (for example, how-to videos) that are so simple that they do not require musical accompaniment. This is likely to be a significant contributor to the company's success in the future.
Read More: Top 3 Strategy Researched To Get Your Website On The Top
I hope this article helped you know about the complete guide of Search engine optimization. If I miss anything then please comment me I will include it. Share this post with your friends then they will get benefited.